MY TIME AT METRO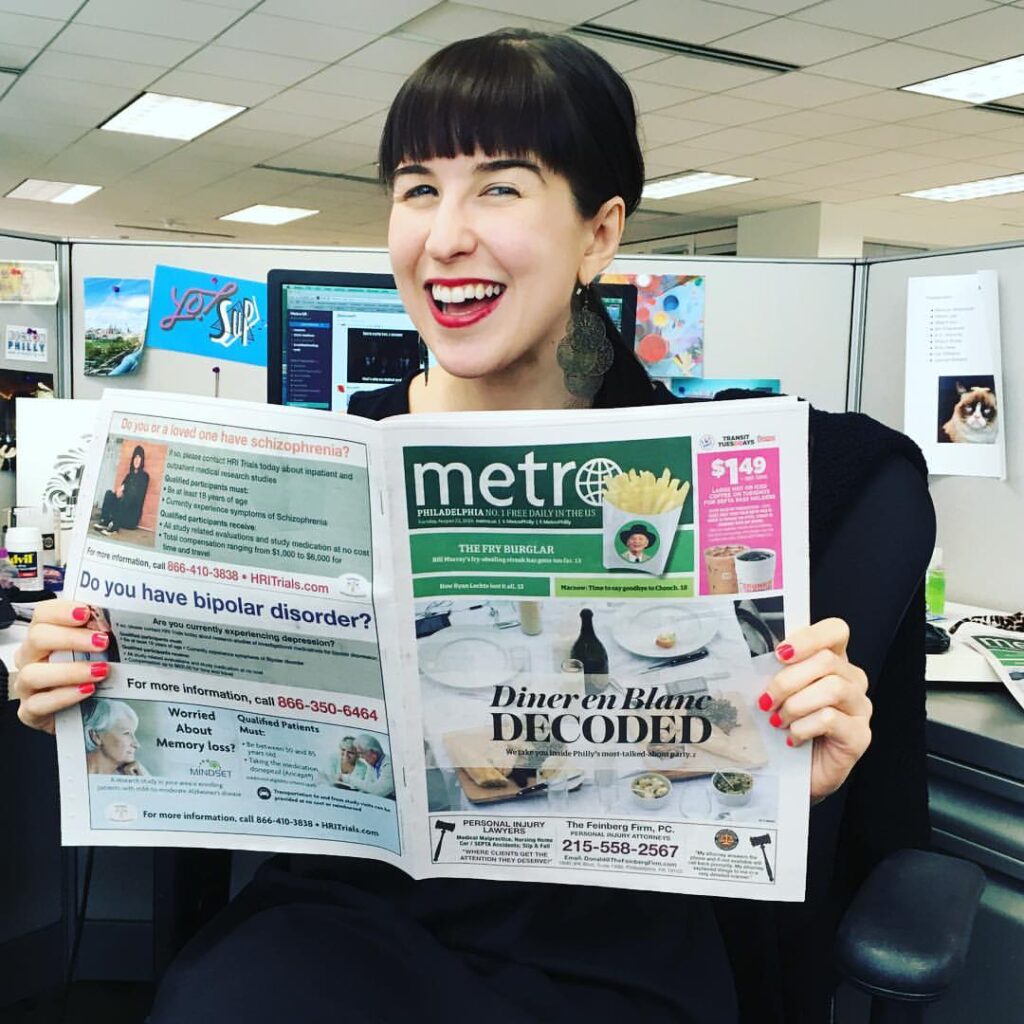 From music maker to newsmaker…
In 2016, I was offered an opportunity to work full-time as Metro Philly's Arts & Culture Editor. I clung tightly to the idea of continuing to work for myself but a familiar inspirational pull led me to accept the offer—and I'm so glad I did. My time at Metro ended up being one of my favorite chapters so far.
It was a dream job in every sense of the word. I got to spend my time interviewing inspiring people, going to as many cultural events as I could fit into my schedule, and even traveling the world for stories. 
Some of my favorite interviews include: Queen Latifah, Danny DeVito, Tony Danza, The Roots, Neil Gaiman, and William Shatner. I got to cover the 2016 Presidential Election and the DNC, which was hosted in Philadelphia that year. 
The best part about Metro was serving the community through the written word. It brought me so much joy to share the work of Philadelphia artists, chefs, non-profits, community leaders, and all the people who make this city sparkle. This job made me fall in love with Philly on such a deep level and I'm so grateful to have had the privilege.
If you'd like to read some of my work, go the Featured Section under my LinkedIn profile here.